Art Deco & Funkis
Här under kategorin Art Deco & Funkis presenterar Antikt i Tommarp möbler, lampor, glas, tenn, keramik och övriga föremål från perioden Art Deco och Funkis, 1920- och 1930-talen. Välj önskad underkategori i menyn till vänster.
Läs mer om Art Deco nedan.
The category Art Deco (1925-1940) consists of six sub categories in the menu to the left, Art Deco Furniture ("Möbler"), Art Deco Lamps ("lampor"), Art Deco glass (glas), Art Deco pewter (Tenn), Art Deco Ceramics (Keramik) and other Art Deco Objects ("Övriga föremål").
Scroll down and read more about Art Deco under the picture.

In der Kategorie Art Deco & Funkis (Funktionalismus) präsentiert Antikt i Tommarp Möbel ("möbler"), Lampen ("lampor"), Glas, Zinn ("tenn"), Keramik und andere Objekte aus der Zeit des Art Déco und Funktionalismus, den 20er- und 30er Jahren.
Wählen Sie bitte die gewünschte Unterkategorie in der linken Spalte.

Lesen Sie unterhalb des Bildes mehr über Art Déco.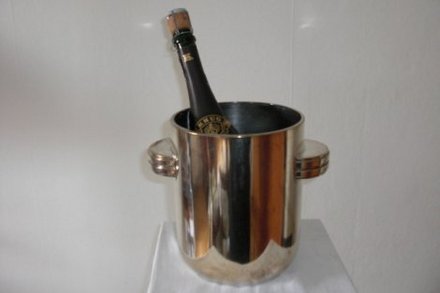 At Antikt i Tommarp we are proud to present collectibles and furniture preferably from the Swedish Art Deco period. You will also find Art Deco items from europe and rest of the world underneath this category.

Welcome to our shop.


Om Art Deco

Art deco, kortform av franskans art décoratif " dekorativ konst". Art deco är en arkitektur-, konst- och formgivningsstil från ca 1920 och till början av andra världskriget. Stilens höjdpunkt inträffade i och med världsutställningen i Paris 1925 "Exposition Internationale des Arts Décoratifs et Industriels Modernes".

Art Deco är en stil som kombinerar traditionella hantverksmotiv med maskinålderns bildspråk och material. Den kännetecknas ofta av rika färger, djärva geometriska former och påkostad ornamentik.

I Sverige var stilen mer återhållsam och kom att kallas 20-talsklassicism eller Swedish grace.


About Art Deco.

Art Deco, or Deco, is an influential visual arts design style that first appeared in France after World War I and began flourishing internationally in the 1920s, 1930s and 1940s before its popularity waned after World War II.

The style is often characterized by rich colours, bold geometric shapes and lavish ornamentation.

In Sweden the design was more restrictive, and are often referred as Swedish grace.

Art Déco ist eine Bewegung in der Designgeschichte, ein Kunststil, der erstmals nach dem Ersten Weltkrieg erschien und international in den 20er-, 30er- und 40er Jahren florierte, bevor seine Popularität nach dem Zweiten Weltkrieg wieder abflaute.
Dieser Stil ist oft gekennzeichnet durch kräftige Farben, kühnen geometrischen Formen und aufwendigen Verzierungen.
In Schweden war die Gestaltung restriktiver, und wird deshalb oft als "Schwedische Anmut" bezeichnet. Stolz präsentieren wir Ihnen hier bei "Antikt i Tommarp" Sammlerstücke und Möbel, vorzugsweise aus der schwedischen Art Déco Zeit. Unter derselben Kategorie finden Sie auch Art Déco Artikel aus Europa und dem Rest der Welt.
Herzlich willkommen in unserem Geschäft.


(källor: Wikipedia och Bukipedia)